Controlling and managing your shelf space is not a new phenomenon, but getting it right still takes a lot of market research and trial and error. Getting it right can have a significant impact in improving your sales. Getting it wrong and you'll be seeing your customers walk out your store empty-handed time and time again.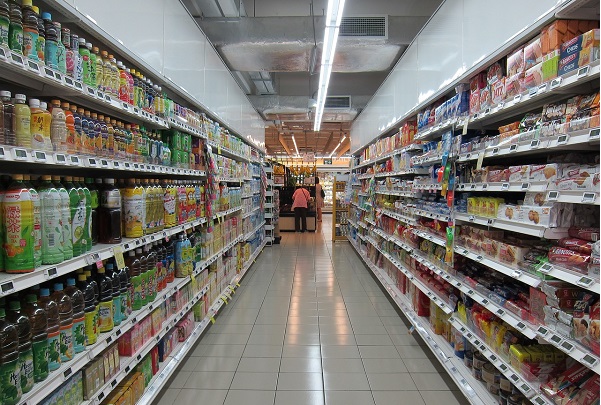 The effective use of shelf management systems and promotional displays is crucial to maximising your store layout. Effective use of them will make you store appear inviting, showcase the required or most profitable products (those in demand) favourably and take consumer son a journey. If you think about it now, it is no coincidence items like bread, milk and alcohol are often the furthest away in a store. Not only is this because they are commodity items, it's also because to get to those items you have to go past every other item in the store, increasing the likelihood of you buying something else that you may not have come in for, adding to the average spend per customer. If a store can get you to spend £1 a time more every time you visit and you go once a week, that's £52 a year from you alone. Multiply that by the number of people in the store each week and you get a lot of profit.
For businesses who do not stock lots of items or have much space, effective shelf management is also crucial as it can be beneficial to ensure your larger items do not take up unnecessary space and stop you from selling the items you want to sell.
A good shelf management system will also help you with stock and inventory management. Using shelf management that automatically pushed items to the front ensure your store always looks like it has stock and you can easily replace items without the fear of items at the back going out of date. As a result, choosing the right shelving type is important. You can have:
Gondola Shelving
These self-supporting shelving units are the base fixtures for your self-management system. Gondola shelving can hold a large number of products effectively and are easy for customers to browse on their own.
Product Dividers
These can be stationary or mobile hardware items that divide a shelf or vertical area into sections for displaying product. Stationary dividers can help horizontally segment an existing shelf so adjacent items are easily distinguishable. Mobile, spring-activated sections (generally used to hold products like nail polish, vitamin bottles and stick deodorant) automatically position a new item to the front of the shelf once one has been removed.
Point of Purchase (POP) Holders
POP holders generally protrude from a shelf for increased visibility. They include sign holders, brochure holders, coupon dispensers and even magnifiers. They work well in conjunction with product dividers to make it easy for customers to identify products, brands and prices.
If you are fitting out your retail store and would like some advice on what may work, or what you could put in your store, please do not hesitate to get in touch with one of our team today.